Once the research phase of the project had ended we began the sketching and wireframing process. We broke the project down into 4 major sprints, each containing two major website sections.

Sprint 1: Navigation, taxonomy and the product page.

Sprint 2: Cart, checkout and product listing page.

Sprint 3: Homepage and Landing page.

Sprint 4: Category page, guided selling modules and personalization modules.

We designed the site with 3 main user types in mind, guest users, users with store accounts and users with full WW membership. This required us to rethink each page so it showcased relevant modules and and content for each user type.

For sprint 1, we used the analytical data and user research to sketch out and ideate the basic site taxonomy and navigation menu layout. We opted to allow users to shop by product type but also by product solution. This would allow users to navigate to a specific product or find a product that works for their lifestyle.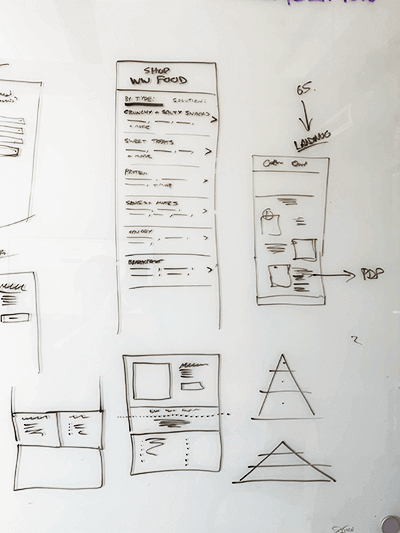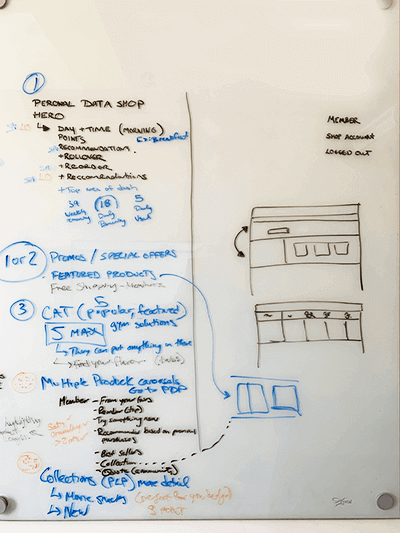 Sketching the navigation during sprint 1.